*NOT INSTORE* Allen & Page Weight Gain Mix Horse Feed 20kg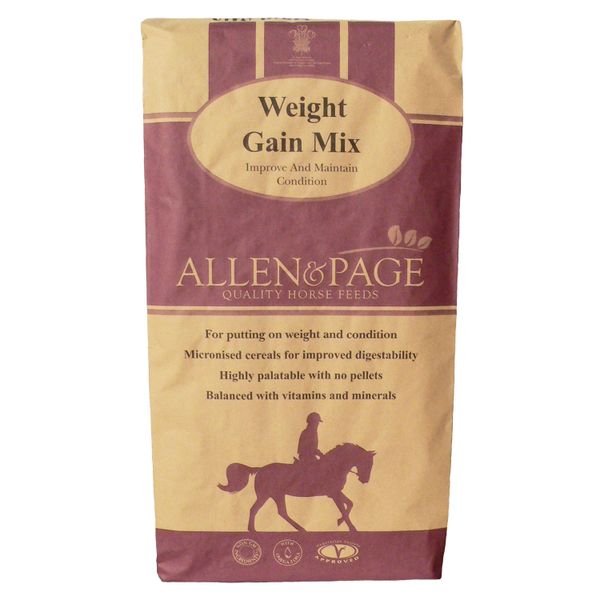 Weight Gain Mix is formulated without the pellets and is micronised for improved digestibility. The inclusion of peas, linseed and soya oil, together with carefully selected herbs that work in synergy with other ingredients, provides an extremely effective feed for putting on weight and condition.
Weight Gain Mix is ideal for show horses, poor doers and for use during the winter when weight is harder to keep on. Not suitable for horses with intolerances to barley or sugar.

A highly palatable mix for horses who need to gain weight or for those who tend to lose condition.

Contains a unique pre and probiotic blend.

Dampen well - no need to soak!

Ingredients: Barley, Peas, Wheat Syrup, Toasted Beans, Calcium Carbonate, Expelled Soya Oil, Salt, Linseed Expeller, Di-calcium Phosphate, Mint, Herbs

Analysis:
Protein 10%, Oils 4.3%, Fibre 4%, Starch 45%, Calcium 1%