*NOT INSTORE* Allen & Page Quiet Mix Horse Feed 20kg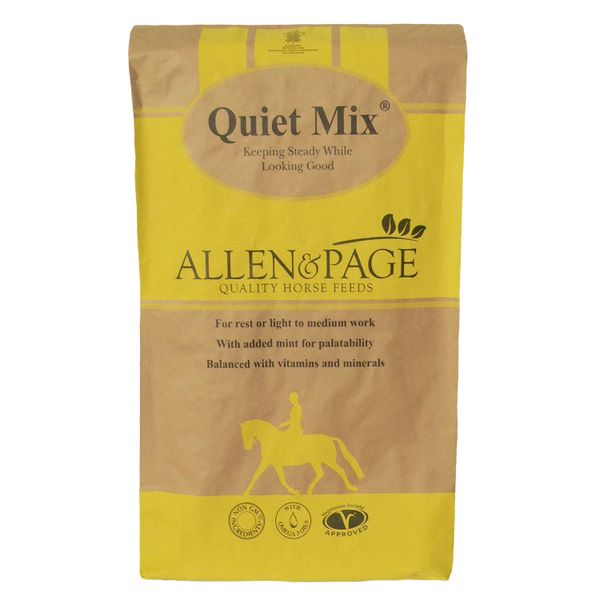 With prebiotics to help keep the digestive system healthy. If your horse or pony is not in work, working lightly or ridden every now and then, Quiet Mix is the ideal choice. It provides the essential nutrients your horse needs, but without too much energy. 
Quiet Mix can also be used for the initial stages of a fitness programme or for horses in regular work, perhaps even competing at local level, but who are either good-doers or naturally forward going.

Analysis:
Protein 10%, Oils 3%, Fibre 14.5%, Calcium 1.1%