*NOT INSTORE* Supa Multi-Purpose Nest Box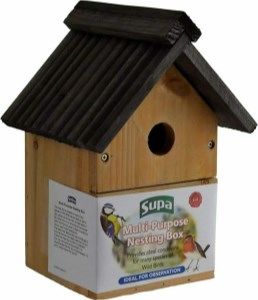 Supa Multi-Purpose Nest Box
Ideal for many small species of garden birds.
Can be used with front panel for birds such as blue tits and great tits or front panel can be removed to attract species such as robins.
Position at least 1.5m above the ground where it will be sheltered from wind, rain, or strong sunlight.