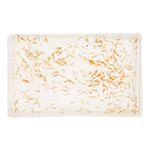 PLEASE SELECT HOW MANY PACKS YOU REQUIRE AND COMPLETE PURCHASE. 
ONCE PURCHASE IS COMPLETE, EMAIL webinfo.thepettank@yahoo.co.uk WITH THE COMBINATION OF LIVEFOOD YOU WOULD LIKE (CHOOSE FROM ARTEMIA, SMALL BLOODWORM, LARGE BLOODWORM, COPEPODS, DAPHNIA, GLASSWORM, MYSIS SHRIMP, RIVER SHRIMP, & TUBIFEX)
ON RECEIPT OF YOUR EMAIL, WE WILL REPLY WITH CONFIRMATION OF YOUR ORDER DETAILS.
IF ANY ITEM IS CURRENTLY UNAVAILABLE, WE WILL ADVISE OF ANY SUITABLE ALTERNATIVES.
Live invertebrate food for fish.

Instructions:
Empty the bag into a fine net and discard the water, rinse and then feed to fish.
Keep in a cool, dark place to prolong freshness.
THIS ITEM IS SUBJECT TO AVAILABILITY FROM OUR WHOLESALER. OCCASIONALLY SUBSTITUTIONS MAY BE OFFERED IF PRODUCT ORDERED IS NOT AVAILABLE.