*NOT INSTORE* Extra Select Hedgehog Pellets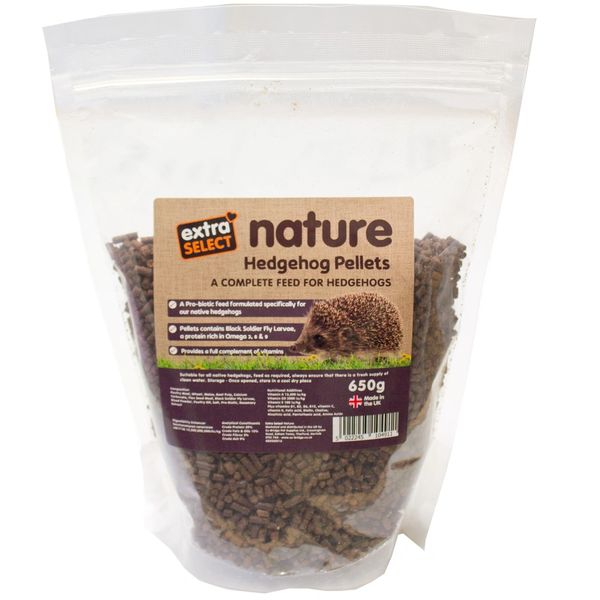 Extra Select Hedgehog pellets is a pro-biotic feed formulated specifically for our native hedgehogs.
Our natural pellets contain Black Solider Fly Larvae (Calci worms) which is a protein rich in Omega 3, 6, & 9. Calci worms have a high calcium to phosphate ratio which means that they will not cause Metabolic Bone Disease (MBD) in wild hedgehogs.

Suitable for all native hedgehogs, feed as required and always ensure there is a fresh supply of clean water.
Contains:
Poultry Meal, Wheat, Maize, Beet Pulp, Calcium carbonate, flax seed meal, Black solider fly larvae, blood powder, poultry oil, salt, pro-biotic, rosemary extract