*NOT INSTORE* Homefire Instant Light Smokeless Fire Logs (Pack of 10)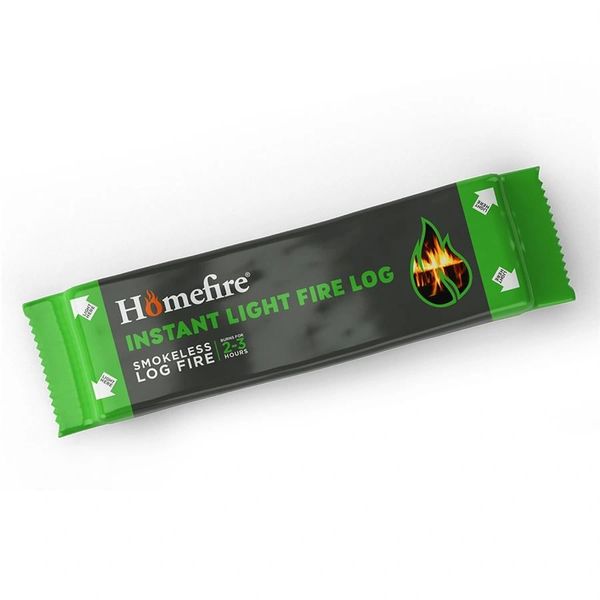 The Instant Light Fire Log is a fantastic 'log in a bag' which burns for between 2 and 3 hours.
Simply light the bag of your Fire Log for a smokeless, natural and odourless fire. You won't need to use kindling or firelighters, and the Fire Log will also leave behind minimal ash!
Use Instant Light Fire Logs alone, or to help get your log or smokeless coal fire started.
Homefire Instant Fire Logs are suitable for use in smoke control areas.