*ONLINE & INSTORE* Johnston & Jeff Low Sunflower African Grey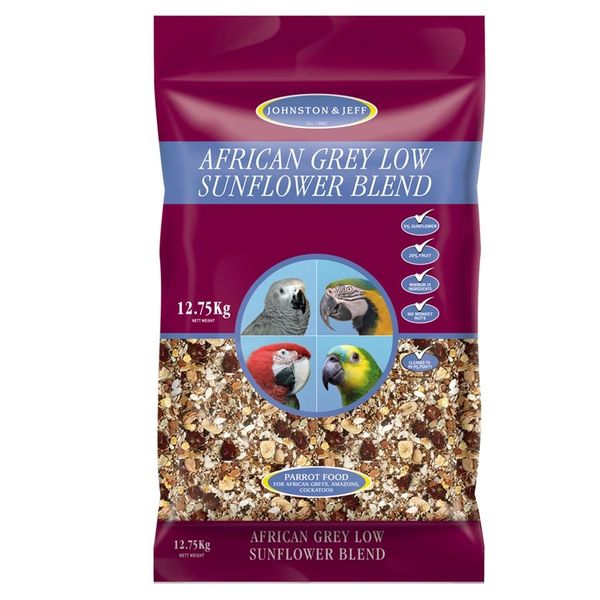 Johnston & Jeff African Grey Low Sunflower Blend (a complementary feedstuff).
Cleaned to 99.9% purity.
Some birds can become addicted to sunflower which can cause problems (e.g. vitamin A deficiency, lymphomas) so Johnston & Jeff developed this blend which is rich and nutritious, but low in sunflower.
Suitable for African Greys, Amazons, and Cockatoos.
Composition: 5% white sunflower, safflower, oats, red dari, white dari, hemp, buckwheat, wheat, paddy rice, pumpkin seed, flaked peas, flaked maize, puffed maize, puffed wheat, papaya, banana, pineapple, apricot, coconut, brazil nut kernals, walnut halves, peanuts, pine nuts, chillies.
Available in:
2kg (Online & Instore)
12.75kg (Online Only)