Johnston & Jeff Low Sunflower African Grey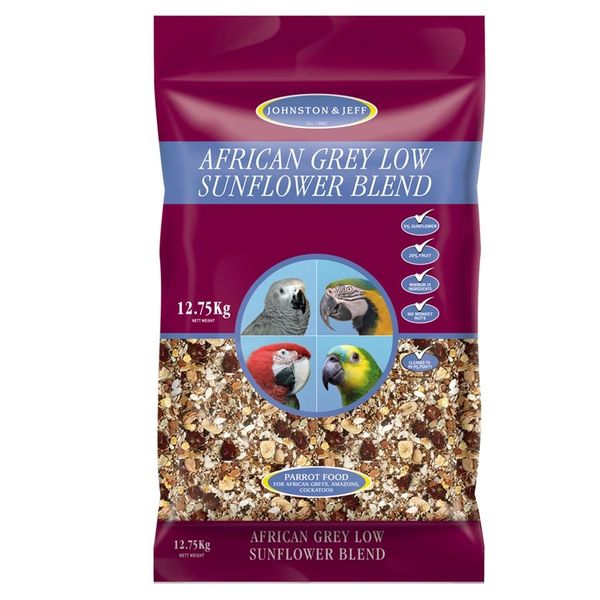 Johnston & Jeff African Grey Low Sunflower Blend 2kg
Ingredients: 5% White sunflower, safflower, oats, red dari, hemp, buckwheat, wheat, paddy rice, pumpkin seed, flaked peas, flaked maize, puffed maize, puffed wheat, papaya, banana, pineapple, apricot, coconut, brazil nut kernels, walnut halves, peanuts, pine nuts, chillies.
A complementary feedstuff for parrots.
Feed as alongside fresh fruit and vegetables.
Cleaned to 99.9% purity.
Store in a cool, dry place below 14 degrees.